GreenZone Termite Barrier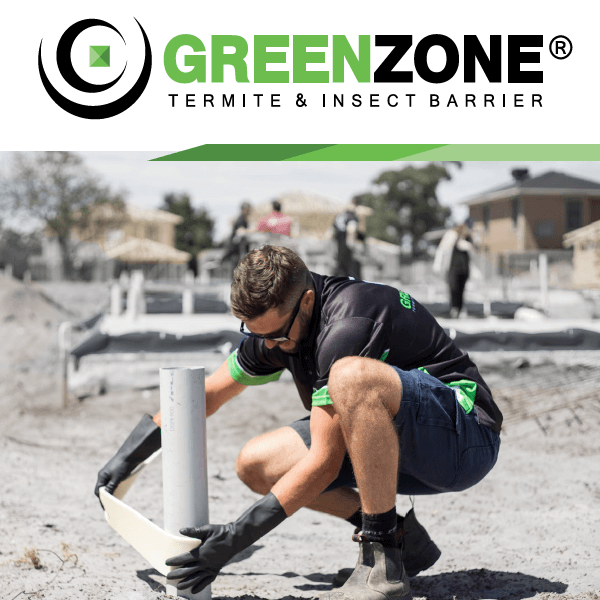 I would like to introduce a new product called GreenZone that is taking the hassle out of Termite Protection at Pre-Construction stages. 
GreenZone is used as a physical barrier and is basically an able flex type foam embedded with termiticide that can be applied quickly and easily to cold joints, slab edges, and service penetrations.
GreenZone replaces traditional membranes and penetration collars in most situations and allows quick and cost-effective installation without disrupting other trades. Please find attached further information.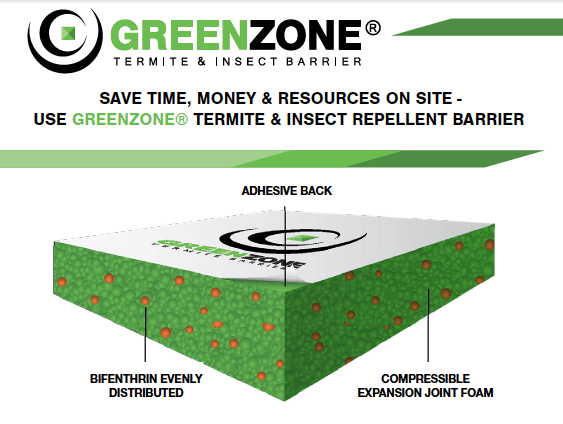 Green Zone Applications:
1) Expansion & Contraction Joint Filler (Able Flex)
2) Service Penetration Applications
3) Concrete Infill Slab Joints
Please feel free to call us today to discuss further.
In addition to GreenZone, we have accredited installers of Kordon, Termseal and many other physical termite barriers and reticulation systems.
Happy to help with any questions or answers when it comes to ensuring your project meets requirements and certification.